[ Issue 18 ]
The Teenage Mutant Ninja Turtles are NYC & Company's official 2016 ambassadors targeting the family market. Read more…
Job opening: Tech savvy baby boomer wanted to experience five-star vacations and tweet about it. Don't apply for this job if you're 59 or younger. Read about this clever approach here.
Live video is hot, Snapchat is the next big thing, and why you don't need a selfie stick. This roundup from last month contains timely tips to share with your social media team. Read them here.
Flick through this slide show to understand what this equation means and how to use it for your destination. Hat tip to Matt Clement, Fort Worth Convention and Visitors Bureau. Sharpen your pencil and read more…
((.25* (X/X1)) + (.25* (Y/Y1)) + (.30* (Z/Z1)) + (.20* (V/V1))*100 = ROI Index.
Among the dozens of presentations and sessions over two days in Philadelphia, these received the highest scores from those responding to our post-event survey.
Check out a gallery of photos from DigMe '16, seen here.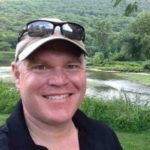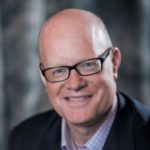 Keep track of your colleagues in the DMO space and follow the latest moves. Let us know who's on the move in your circles. Read more here.